THIS IS YVES USSON, AND ONE OF HIS MACHINES.
YOU CAN CLICK THE IMAGE TO OPEN HIS WEBSITE, WHICH WAS THE INITIAL INSPIRATION BEHIND OUR PROJECT.
AMAZING DESCRIPTIONS OF A HIGH DETAIL, WHICH HE OPEN-SOURCED, CAN EASILY ARM ANYONE ENOUGH PROSTHETIC KNOWLEDGE TO START BUILDING THOSE LEGENDARY SOUND INSTRUMENTS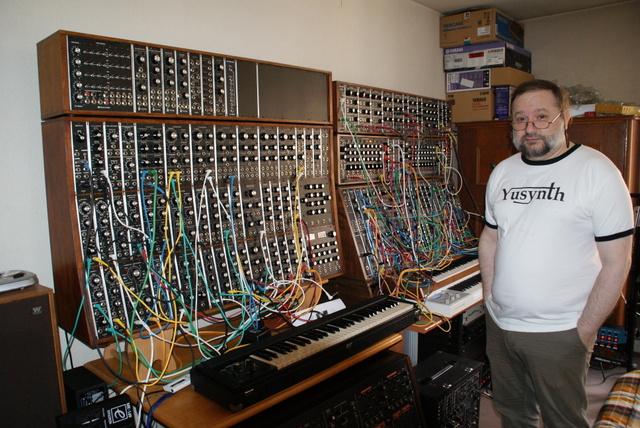 EXPLORING COLLABORATION IN A FORM OF A MODULAR SYNTHESIZER
FRIENDSHIP OF PEOPLES
LONG STORY SHORT - A PACK OF PEOPLE AROUND THE GLOBE BUILDING A COMPLEX AUDIOVISUAL INSTRUMENT AND A SHAREHOLDING SYSTEM BEHIND IT
FROM HIS WEBSITE EMERGED THAT FEELING OF "WOW, I MIGHT HANDLE DOING AMAZING STUFF"
AND AN OLD CASE, FOUND MANY YEARS AGO IN ABANDONED RADIOELECTRONICS INSTITUTE WAS
SUMMONED TO LIFE FROM A DUSTY ARTIFACTS SHELTER.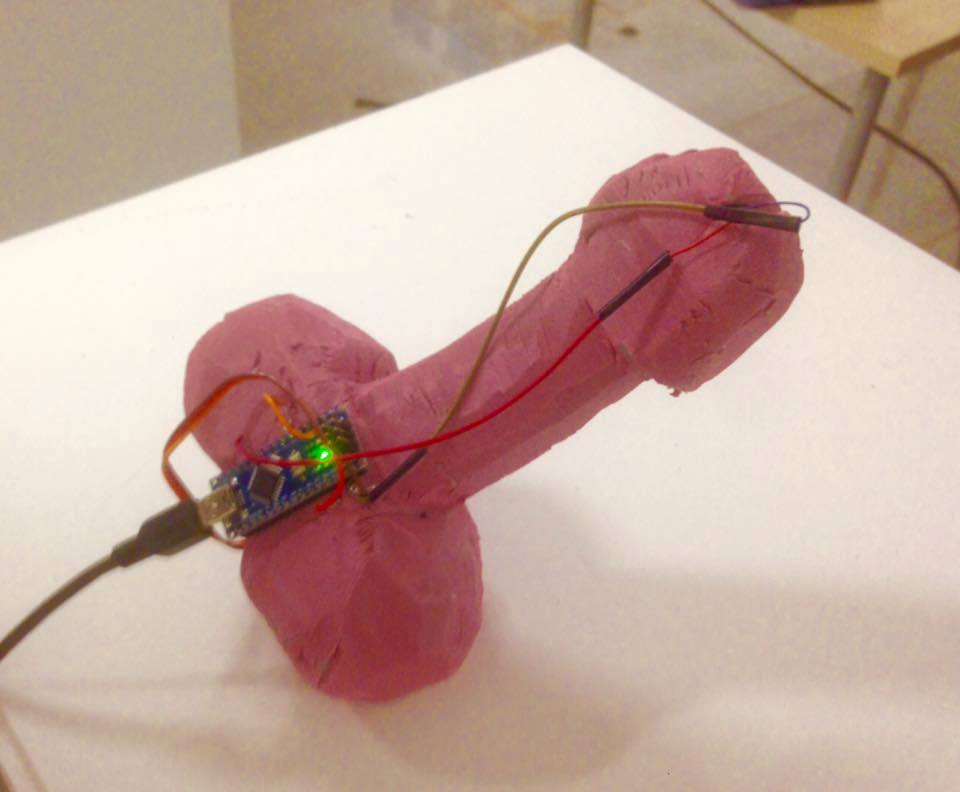 AS I HAD A VERY LIMITED UNDERSTANDING OF ELECTRONICS AND DID ONLY SIMPLE PROJECTS BEFORE, LIKE THIS ON THE LEFT, IT BECAME APPARENTLY CLEAR THAT SOME MORE KNOWLEDGE WOULD DEFINITELY HELP.
ANOTHER CONCERN WAS THAT BUILDING A SOLID AUDIOVISUAL MODULAR SYSTEM, REQUIRES INVESTMENT, JUST IN TERMS OF COMPONENTS AND MATERIALS ITS QUITE PRICEY. COLLABORATION COULD DEFINITELY HELP HERE
FOLLOWING THE PHANTOM NOSTALGIA FROM THAT OLD CIRQUITS IN THE BOX, I FOUND A RADIOELECTRONICS CLASS IN A "HOUSE FOR CREATIVITY OF THE YOUNG" - ONE OF THE REMAINING PIECES OF A HUGE SOVIET SOCIAL INFRASTRUCTURE. THERE I MET ANDREY NIKOLAEVICH ROGOZA, AN ENGINEER WHO FOLLOWS LEV THEREMINS HERITAGE, EXPLORING CAPACITY PHENOMENAS AND RUNS A CLASS FOR KIDS AS A HOBBY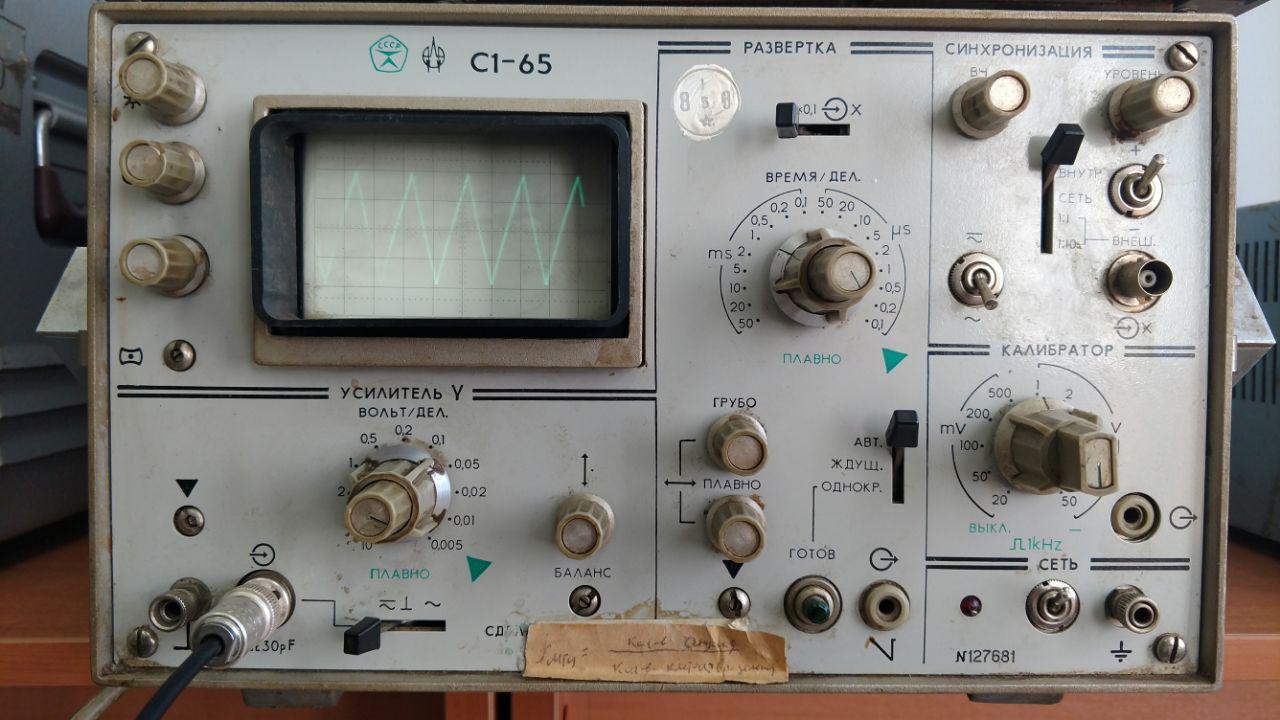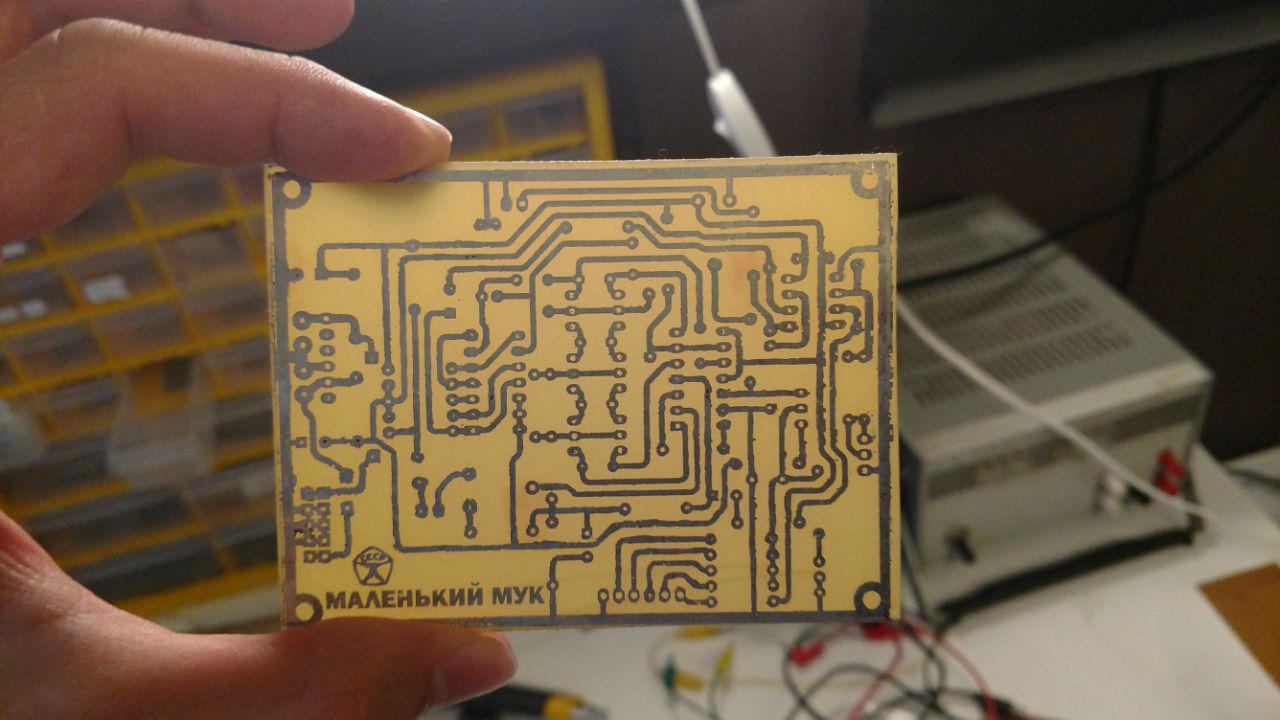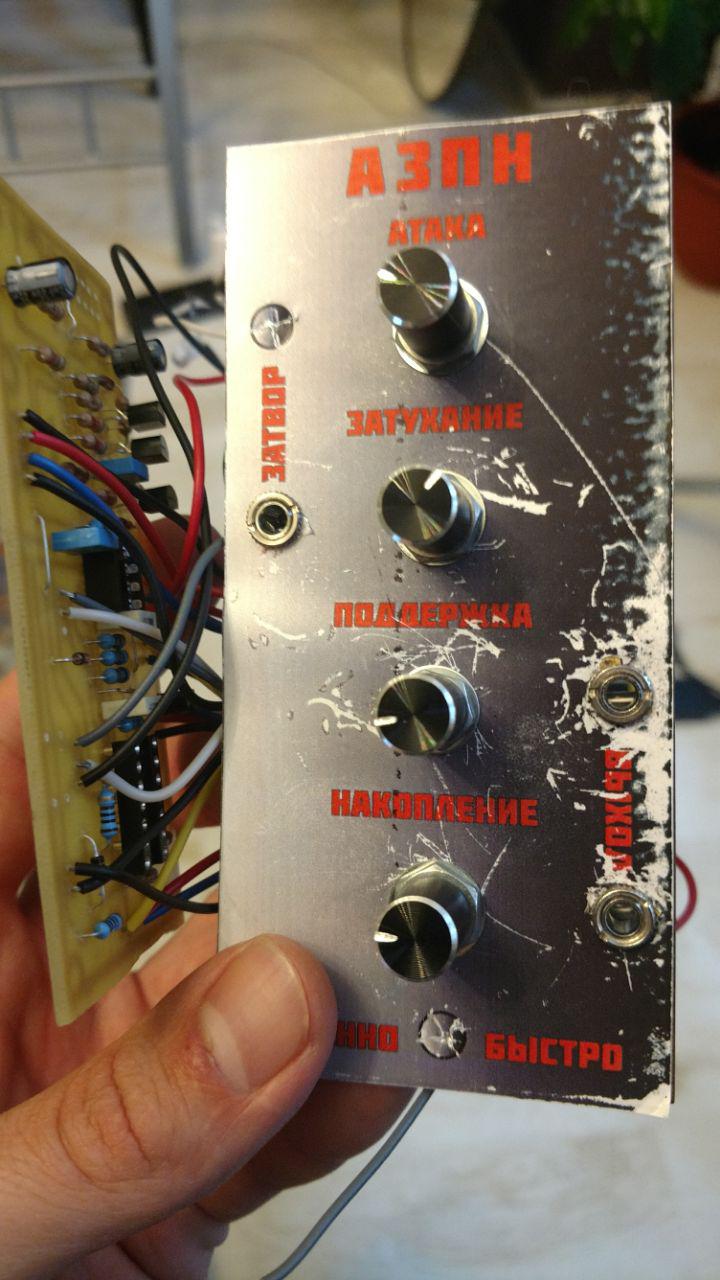 FIRST MODULES WERE BUILT SOON.
BUT HOW COULD OTHER PEOPLE PARTICIPATE? WHEN SEVERAL PEOPLE ACROSS THE GLOBE PUT THEIR EFFORT INTO SOMETHING, WHICH IS A SINGLE OBJECT - HOW CAN THEY ALL MAKE USE OF IT?
IN IDEAL WORLD, THE SYNTHESIZER WOULD TRAVEL BETWEEN US, TAKING PART IN MULTIPLE PERFORMANCES, EXHIBITIONS, FESTIVALS OR HOME GIGS. BUT HOW DO WE MAKE IT HAPPEN? I MEAN - WE WANT TO ENJOY THE THING, NOT WASTING TIME ON ARRANGING LOGISTICS AND SCHEDULES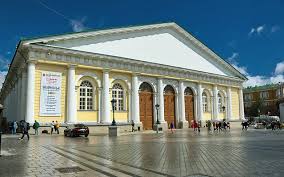 ARTISTS, DRIVEN BY ANCIENT 'techne' INTENT, HAVE ALWAYS BEEN STRONG AT THE MISUSE OF MODERN TECHNOLOGIES, WHICH WAS IN FACT A FOREFRONT OF DISCOVERIES. AND TODAY THE GLOBAL HYPE IS AROUND DISTRIBUTED OWNERSHIP AND GOVERNANCE. WHY NOT USE THOSE FOR A SYNTHESIZER, INSTEAD ANOTHER BORING FINANCIAL OR REAL ESTATE APPLICATION?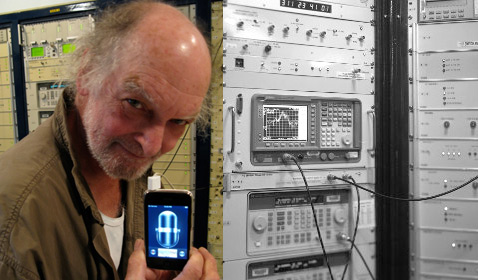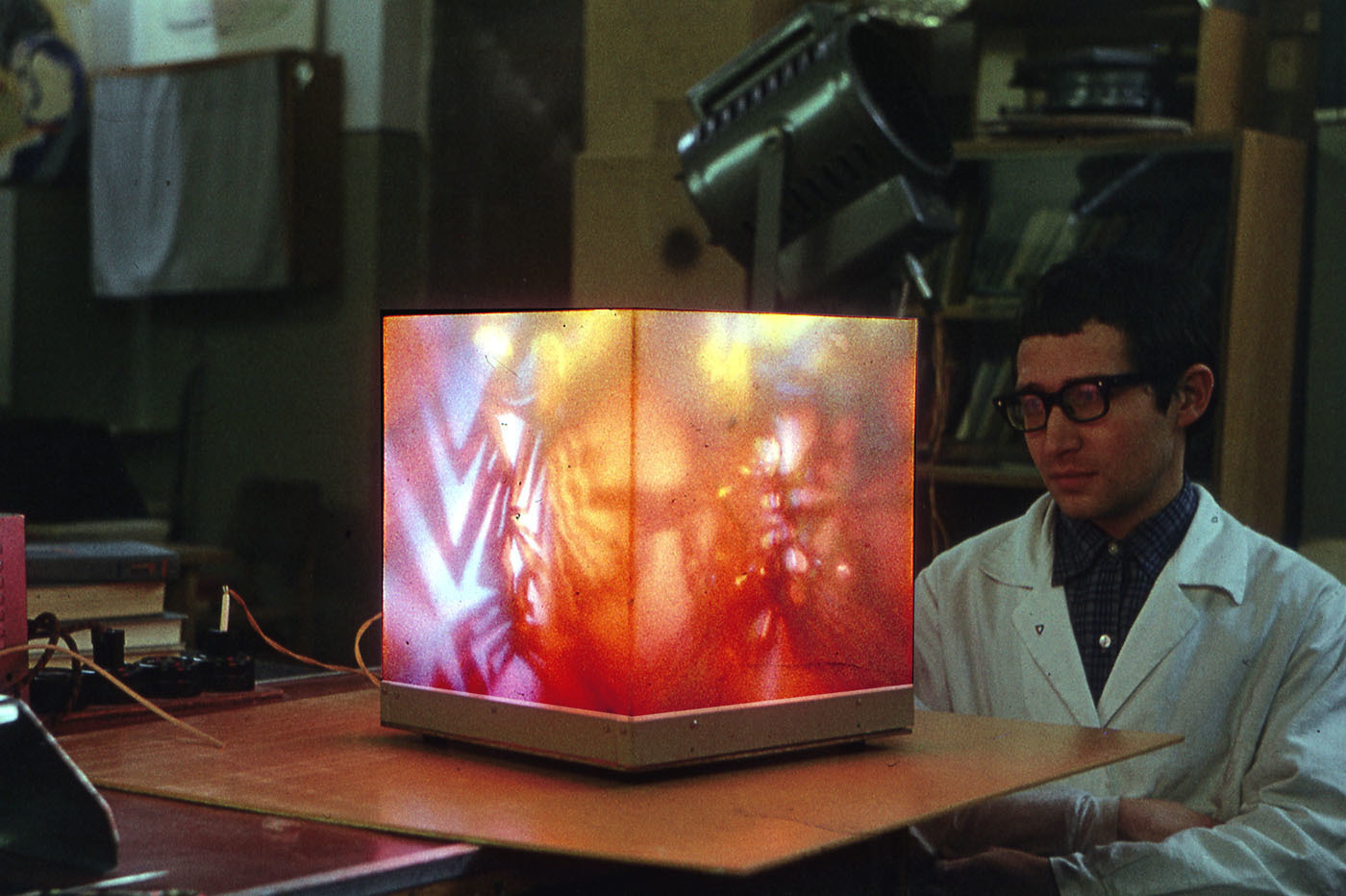 WE ARE GOING TO USE SMART CONTRACTS, TO KEEP TRACK THAT THE SYNTHESIZER IS TRAVELLING PROPERLY, SECURE INCOME FOR TRANSPORTATION EXPENSES AND DISTRIBUTE SURPLUS AMONG US.
A FIRST PROOF-OF-CONCEPT CASE IS SCHEDULED ON OCTOBER - TRETYAKOVSKAYA STATE GALLERY BOOKED A PERFORMANCE AND EXHIBITION OF THE SYNTHESIZER AS A PART OF A SHOW, DEDICATED TO FAMOUS 60s AUDIOVISUAL RESEARCH INSTITUTE 'PROMETHEUS' AND FOLLOWING CONTEMPORARY PRACTICES. FEES RECIEVED FROM THE EVENT WOULD COVER FURTHER STEPS

if you are willing to join the project, book a performance/exhibition or leave feedback - just fill the form on the right and we will reply you